This is a 21st century United Nations gathering. The Summit and the Agenda for Humanity are based on three years of consultations with 23,000 people in more than 150 countries. We created the World Humanitarian Summit in this unique and inclusive format because of the important role that people affected by crisis, civil society, NGOs and others play in humanitarian action. Over the next days, the people of the world are looking to us for commitments in five areas.
---
MAKE SOME NOISE FOR GENDER EQUALITY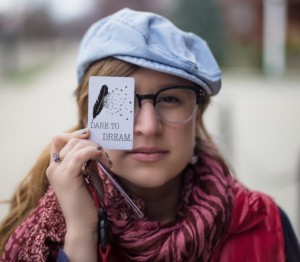 "The woman is undoubtedly a light, a look, an invitation to happiness, and sometimes the sound of a word; but above all it is a harmony general, not only in the gesture and in the harmony of the members, but also in muslin, in veils, in the large and iridescent clouds of fabrics in which wraps, which are like the attributes and the foundation of her divinity (...)" Charles Baudelaire
---
DISPATCHES FROM STRANGER SHORES
On the opening day of the World Humanitarian Summit in Istanbul, the Special Envoy of the United Nations Educational, Scientific and Cultural Organization (UNESCO), Forest Whitaker, called on individuals, governments and international organizations to act collectively to improve humanitarian action and invest more in development aid.
"We are facing a humanitarian crisis of unprecedented magnitude in the history of the planet," the Academy Award-winning actor said in an interview with the UN News Centre in Istanbul, Turkish city, which hosted the Summit.
"One of the Summit slogans is: 'A common humanity shared responsibilities,' and I think that's what we need to achieve," said Mr. Whitaker, who is also the founder of Whitaker Peace & Development Initiative, as well as one of the eminent personalities chosen by UN Secretary General Ban Ki-moon to advocate on behalf of the 2030 Agenda for Sustainable Development.
---
The humanitarian sector is failing to protect civilians from violence, a top UN advisor stressed at the World Humanitarian Summit (WHS) in Istanbul, Turkey.
J
an Egeland, who was at the two-day conference in his capacity as Secretary General of the Norwegian Refugee Council, is also the Special Advisor to Staffan de Mistura, the UN Special Envoy for Syria, where millions of people are in besieged areas with little to no food or medical assistance.
What was your main message at the World Humanitarian Summit?
Jan Egeland: My talk today was that via besieged areas in Syria, and Fallujah in Iraq to Yemen, to many parts of Africa, we are failing millions of people, we are not reaching them. That is a theme we need to focus on at the humanitarian summit. We're doing lots of good work for tens of millions of people but there are still millions we are not even reaching. More=>
EARTH DAY - CLIMATE ACTION: One World, One Agreement
With their signatures of the landmark Paris climate accord, "governments made a covenant with the future," Secretary-General Ban Ki-moon said at the end of a United Nations ceremony that saw the largest single-day turn-out for such an event, and which puts the world on a path towards low-carbon growth and a more sustainable future.
Yet, while today's signing is a "vote of confidence" in a new approach to climate change, it is imperative that the strong political momentum continues to grow, the UN chief stressed, in concluding remarks to the day-long Ceremony for the Paris Agreement.
We are in a race against time,' says Ban, as leaders sign landmark Paris climate accord
---
CIVIL SOCIETY FORUM
The NGO Committee on Social Development is dedicated to raising awareness and holding discussions on social development issues – Aging, Civil Society, Cooperatives, Disability, Employment and Decent Work, Indigenous Peoples, Poverty Eradication, Social Integration and Inclusion and Youth – taken by the U.N. system and in particular by the Commission on Social Development. The committee holds a Civil Society Forum and other capacity-building and outreach events during the session of the Commission.
This year it is jointly hosted by The Division for Social Policy and Development (DSPD) of the Department of Economic and Social Affairs (DESA), the NGO Committee on Social Development and the Friedrich-Ebert-Foundation on February 1 –2, 2016. The Civil Society Forum provides an opportunity for thePassionists International and for NGOs worldwide to learn about each other's work, to prepare for the commission, including work on position papers and interventions. The Civil Society Declaration is available for download in English, Spanish andFrench 
HUMAN RIGHT TO WATER
---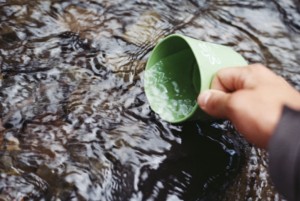 The right of every human being to safe drinking water and basic sanitation should be recognized and realized.
Acknowledging that access to safe water and sanitation is a human right is crucial to the ongoing struggle to save lives. It was first proposed two decades ago by civil society organizations.
The United Nations estimates that nearly 900 million people live without clean water and 2.6 billion without proper sanitation. Water, the basic ingredient of life, is among the world's most prolific killers. At least 4,000 children die every day from water-related diseases. In fact, more lives have been lost after World War II due to contaminated water than from all forms of violence and war
---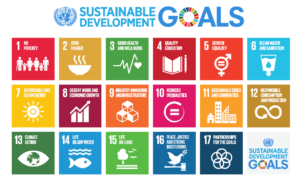 On September 25th 2015, countries adopted a set of goals to
 

end

poverty

,

 

protect

the planet

, and

 

ensure prosperity

for all

 

as part of a new sustainable development agenda. Each goal has specific targets to adopt creative and ambitious policies to boost a world economy everywhere and for everyone over the next 15 years.
---
Indigenous peoples: land, identity and well-being;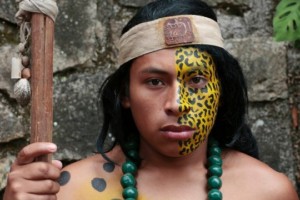 THE ROAD NOT TAKEN
(...)
I shall be telling this with a sigh
Somewhere ages and ages hence:
Two roads diverged in a wood, and I—
I took the one less traveled by,
And that has made all the difference.
Entire world is drawn to this situation with sympathy not just because of the number migrants and refugees but more so because of the untenable humanitarian condition of the situation. "Every day provides new outrages: corpses drifting in the Mediterranean; refugees without sufficient food and water crammed together in intolerable sanitary conditions; families with small children forced to cross hundreds of kilometers on foot; police deploying batons and tear gas against defenseless migrants; and everywhere borders and barriers, secured by barbed wire and security forces to repel the refugees with force." Crisis, 'Kairos' indeed it is—a moment of truth that shows us up for what we really are.
---